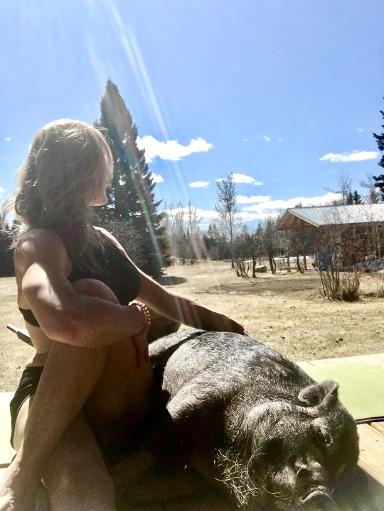 In these tricky days of social distancing, I will be teaching 2 "live" Zoom classes on THURSDAY evenings right through until Christmas, in two sessions, each consisting of 5 weeks.
Join me if you can, but don't worry if you miss a class - you will receive a link to a recording of the class, available for 4 weeks afterwards, so that you can fit your yoga practice in around your schedule!
As we are not together in one space to practice, please be extra careful to listen to your body and only do what feels appropriate for you - be kind, be honest, and work with where you're at!
Please contact me if you have anything significant going on in the body - surgeries, injuries, tricky aches and pains etc.
5:30 - 6:45 pm Happy Hour Hatha See below for

7:30 - 8:45 pm Deep Stretch Yin class descriptions




Session 1 October 15 - November 12

Session 2 November 19 - December 17




Cost - $50 for each 5 week session ($100 if you're taking both classes), payable prior to the session start date. You can either pay by e-transfer or cheque.




To register, please email me (using the email address you'd like the Zoom link sent to), and let me know which class and which session you are registering for. Let me know if you need my address in order to mail your payment! To pay by e-transfer please send your payment to me, Helen Morgan, at clearwateryoga@yahoo.ca




Class Descriptions

Happy Hour Hatha

Open up your body with flowing movements that will help increase supple strength, everyday flexibility, coordination, alignment and balance. Learn how to use your breath to help soothe those pesky aches and pains in the body and quieten that busy monkey mind. Be prepared to have a giggle or two!

Ideal for beginner and intermediate students, postures are modified to offer gentler variations for those who need it,
with add-ons for the more adventurous or athletic.




The class will finish with a guided relaxation to help you relax, restore and find your Zen.




Deep Stretch Yin

Yin is a practice designed to soften the connective tissues in the body, consisting of passive stretches held from anywhere between 1 - 3 minutes at a time. Most of the poses target the back and hips, although neck and shoulders benefit too.

It is a practice of surrender and patience on every level. Slow down and check in with your body and mind, and get a little comfortable with being uncomfortable. The potential benefits to your joints and muscles, and flexibility in general will be worth the interesting sensations that will inevitably arise! The stillness of the postures also opens up the door to being more mindful. A simple practice that is far from easy! The practice will be followed by a guided relaxation. Suitable for all levels.

Please note, Yin might not be for you if you've had back, knee or hip surgery - so please consult with your doctor beforehand.

Please see the note regarding props below




A WORD ABOUT PROPS

Props are not essential for either class, as I realize many students don't have them at home. However, you can totally utilize regular household items as substitutes - a folded blanket or small pillow for a block, a cushion for a bolster, a towel or scarf for a strap etc. If you are taking the Yin class, I would recommend having all of those things on hand, as they just help you get more comfortable in those long passive stretches. They are lovely to have handy for the Hatha practice too.

Or course, if you have your own yoga props at home, please go ahead and use them wherever you wish!







A WORD ABOUT ZOOM

Simply download the Zoom app on your phone/tablet/computer etc (it's free for students). Each week I will email you the class link, which you click on to take the class. I will open up the class 'waiting room' 10 minutes before we begin, and mute all of your microphones. I'll have my computer set up so that you should only be able to see me. After we have finished centering, I will admit any latecomers, so don't panic if you miss the start of the class!




I will email all students a link so that the recording of the class can be viewed afterwards. Students will be able to access the class for a whole month afterwards.




I'm still learning, and haven't got all the kinks worked out yet - so we will all be in this together! Please contact me if you need a hand working out the technology or things don't seem to be working as they should on my end!













HELEN MORGAN




Email: clearwateryoga@yahoo.ca




Home Phone: 403 728 2373 Cell: 403 505 3137