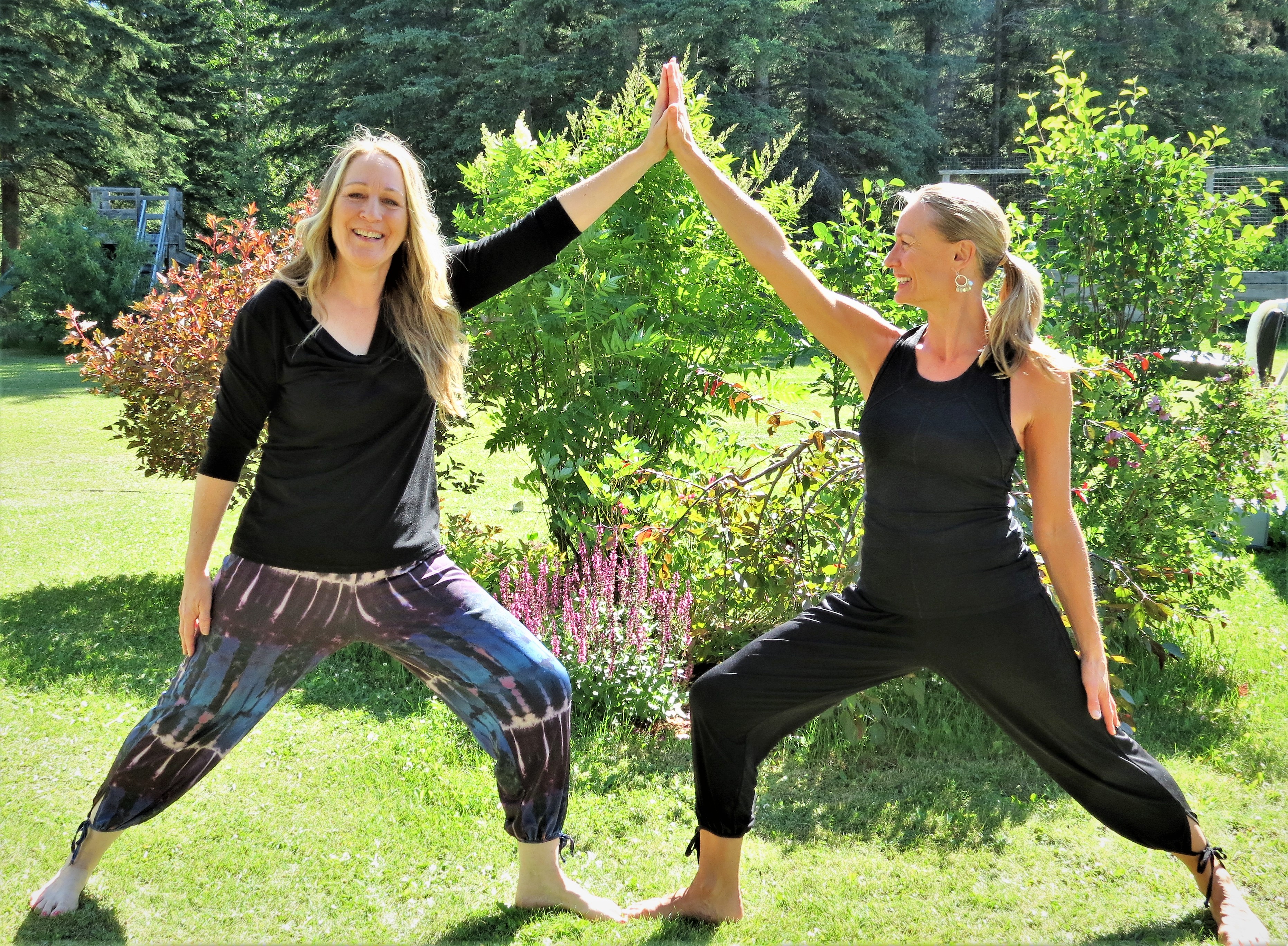 THE CLASSES
STRESS RELIEF YOGA 7:00 - 8:00 pm

Breathe, stretch and relax in this gentle Hatha Yoga class. Open up your body with movements that will help increase supple strength, everyday flexibility, coordination, alignment and balance. Learn how to use your breath to help soothe those pesky aches and pains in the body and quieten that monkey mind. Enjoy a guided relaxation to restore and relax at the end of the class.
Don't worry if you think you are too inflexible for yoga – this is the class for you! Ideal for beginner and intermediate students, postures are modified to suit all ages and abilities, and to accommodate any health and/or injury issues. It is gentle and suitable for most people with manageable injuries and illnesses. You simply need the ability to get up and down off the mat.
ENERGIZING FLOW 8:15 - 9:15 pm

Come and work up a sweat in this Ashtanga based Yoga Flow class. Through a series of dynamic yoga postures, this fun cardio class will focus on increasing your endurance, strength, flexibility and balance. Throughout the class, reload your oxygen levels with health enhancing breath work, and then enjoy a guided relaxation to decompress and restore your zen.
This class is best suited to those looking for a more vigorous yoga style that offers a physical work out. The room is warm (not hot). Although prior yoga experience is not essential, this class is not suitable if you have serious health issues or injures, nor if you are pregnant.
Classes run from September 11th to December 4th
TIME AND LOCATION
Classes are in the Caroline HUB on Wednesday evenings.

STRESS RELIEF YOGA 7:00 - 8:00 pm
ENERGISING FLOW 8:15 - 9:15 pm
PLEASE NOTE: These classes run back to back with a 15 minute break between them.
Come to one, or come to both - the Stress Relief class is an ideal warm up for the Power Class.
Drop-ins are most welcome.
As the floor in the studio is tile, I really urge students to bring a blanket or second yoga mat for padding! I do have spares on hand which you are most welcome to borrow.

COST Drop in for $15 for 1 class, or purchase a punch pass:
$55 for 5 classes; $100 for 10 classes.

Punch passes are valid for 6 months from time of purchase.

NB: Punch passes may be used for day time classes also.

Cash or cheque only, please.