Rejuvenate your body, mind and spirit with the ancient practice of Yoga. By synchronizing one's movements with the breath, one can stretch, tone, balance, breathe and unwind. Take a little time out of your hectic life to help ease those aches and pains, quieten your mind, deepen your breath, and experience the difference Yoga can make.

Yoga is beneficial for everybody, and all postures are modified to accommodate each and every student. Prior yoga experience is not essential for my classes - just comfy clothes and a sense of humor !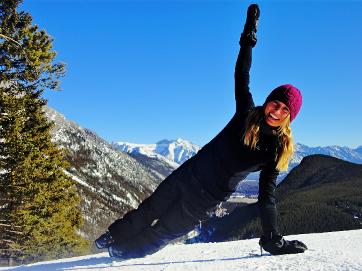 I began my yoga journey 30 years ago, and have had a regular practice for the last 20 years. I am a member of the Yoga Association of Alberta (500 hour certification) and a was a Director on the Board of the Y.A.R.D in Red Deer.
For the past 13 years I have been sharing my love of yoga with my students in Red Deer and the surrounding areas.

Email: clearwateryoga@yahoo.ca
Home Phone: 403 728 2373 Cell: 403 505 3137